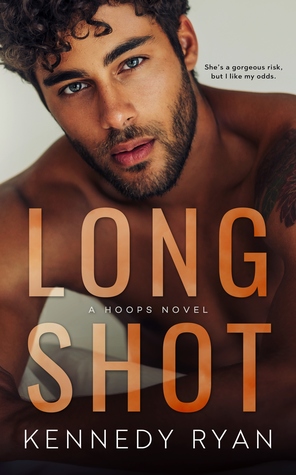 Long Shot by Kennedy Ryan– Think you know what it's like being a baller's girl? You don't. My fairy tale is upside down. A happily never after. I kissed the prince and he turned into a fraud. I was a fool, and his love – fool's gold.
Now there's a new player in the game, August West. One of the NBA's brightest stars. Fine. Forbidden. He wants me. I want him. But my past, my fraudulent prince, just won't let me go.
Genre: Romance
Published: March 22, 2018
Acquired: Kindle Unlimited
Series: #1 in Hoops series
My Rating: 4 Stars
My Thoughts: I went into this book blind and it was a big punch in the stomach about halfway through. I don't like spoilers but I don't want anyone getting triggered the way I did. This book deals with both severe domestic violence and rape and the scenes are graphic. The author did a really good job with the domestic violence theme- to the point that it was very uncomfortable to read. Which if it's done right, this theme should be hard to read. The story was really good- it held my attention and I finished it in one sitting. I was rooting for the main character, Iris. She had a rough time in the story and it was so painful to read. I will say that the polar differences between the 2 men were a bit extreme but I understand why the author depicted them in such a way. I will continue reading the series.