Sharing 3 more great reads that I borrowed from the library! I've really broadened my reading horizons by using the library this year. And I've found so many new authors that have become favorites! Unfortunately that means my own unread shelf is still….unread. But that's ok! More books to look forward to in the future, right?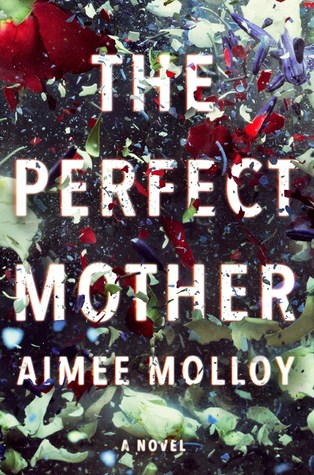 The Perfect Mother by Aimee Molloy– An addictive psychological thriller about a group of women whose lives become unexpectedly connected when one of their newborns goes missing. They call themselves the May Mothers—a collection of new moms who gave birth in the same month. Twice a week, with strollers in tow, they get together in Prospect Park, seeking refuge from the isolation of new motherhood; sharing the fears, joys, and anxieties of their new child-centered lives. When the group's members agree to meet for drinks at a hip local bar, they have in mind a casual evening of fun, a brief break from their daily routine. But on this sultry Fourth of July night during the hottest summer in Brooklyn's history, something goes terrifyingly wrong: one of the babies is abducted from his crib. Winnie, a single mom, was reluctant to leave six-week-old Midas with a babysitter, but the May Mothers insisted that everything would be fine. Now Midas is missing, the police are asking disturbing questions, and Winnie's very private life has become fodder for a ravenous media. Though none of the other members in the group are close to the reserved Winnie, three of them will go to increasingly risky lengths to help her find her son. And as the police bungle the investigation and the media begin to scrutinize the mothers in the days that follow, damaging secrets are exposed, marriages are tested, and friendships are formed and fractured.
My Rating: 4 Stars
I enjoyed this book! I read it fairly quickly because I wanted to see how it ended. I liked seeing the different dimensions to the womens friendships and how they related to each other. I also liked seeing how some members of the May Mothers devolved as the story went on- it was really interesting to see how differently they reacted to the missing baby! I'll admit- I did not see the ending coming. It was a surprise to me and those are the best kinds of books!
Now That You Mention It by Kristan Higgins– One step forward. Two steps back. The Tufts scholarship that put Nora Stuart on the path to becoming a Boston medical specialist was a step forward. Being hit by a car and then overhearing her boyfriend hit on another doctor when she thought she was dying? Two major steps back. Injured in more ways than one, Nora feels her carefully built life cracking at the edges. There's only one place to land: home. But the tiny Maine community she left fifteen years ago doesn't necessarily want her. At every turn, someone holds the prodigal daughter of Scupper Island responsible for small-town drama and big-time disappointments. With a tough islander mother who's always been distant and a wild-child sister in jail, unable to raise her daughter–a withdrawn teen as eager to ditch the island as Nora once was–Nora has her work cut out for her if she's going to take what might be her last chance to mend the family. But as some relationships crumble around her, others unexpectedly strengthen. Balancing loss and opportunity, a dark event from her past with hope for the future, Nora will discover that tackling old pain makes room for promise…and the chance to begin again.
My Rating: 5 Stars
I loved this book. I loved it so much. I pretty much love every book written by Kristan Higgins but this one is definitely a huge winner for me. I loved all the different multi-dimensional relationships. Some were uncomfortable to read about and it felt very very real to me. I liked Nora and I was rooting for her throughout the book. I have so many feelings on this book but I don't want to spoil anything so I'll just tell you to read it!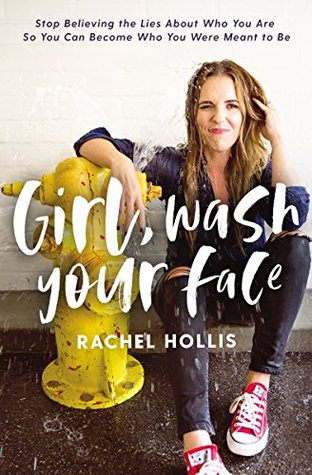 Girl, Wash Your Face by Rachel Hollis–Founder of the lifestyle website TheChicSite.com and CEO of her own media company, Chic Media, Rachel Hollis has created an online fan base of hundreds of thousands of fans by sharing tips for living a better life while fearlessly revealing the messiness of her own. Now comes her highly anticipated first book featuring her signature combination of honesty, humor, and direct, no-nonsense advice. Each chapter of Girl, Wash Your Face begins with a specific lie Hollis once believed that left her feeling overwhelmed, unworthy, or ready to give up. As a working mother, a former foster parent, and a woman who has dealt with insecurities about her body and relationships, she speaks with the insight and kindness of a BFF, helping women unpack the limiting mind-sets that destroy their self-confidence and keep them from moving forward. From her temporary obsession with marrying Matt Damon to a daydream involving hypnotic iguanas to her son's request that she buy a necklace to "be like the other moms," Hollis holds nothing back. With unflinching faith and tenacity, Hollis spurs other women to live with passion and hustle and to awaken their slumbering goals.
My Rating: 4 Stars
I enjoyed this book! It was funny, it was full of great antidotes, and it was real life. Rachel held nothing back. Reading this book honestly felt like being curled up on the couch with a cup of coffee and chatting with a close friend. And that's a compliment I don't give out often. Highly recommend this one!